Yoga provides a unique combination of muscle strengthening, balance practice, and mind relaxation that has thousands dedicated to the practice. If you're looking to try yoga for the first time, or if you'd like to discover a new studio, you'll want to learn more about the best yoga studios in Mechanicsburg, PA. We've put together this list of our favorites, listed in alphabetical order. Namaste!
H2L Studio
H2L Studio offers not just yoga, but classes in barre, cycling, Pilates, and more. If you're a new yogi, take the beginner yoga course to ease yourself into the practice. Any class at H2L will leave you feeling both physically strong and mentally rested—the combination that keeps dedicated yogis coming back for more. On the first Saturday of each month, the studio offers a fun kids yoga class to get the little ones moving.
Om My Yoga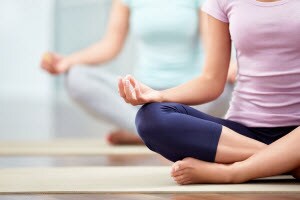 This studio makes their main focus the love and acceptance you'll feel when you take their classes. Om My Yoga is geared towards all ages, skill levels, and body types. Everyone is encouraged to try a session, which will be taught in "layers," so all students can practice together at their own pace. A whopping seven different kinds of yoga classes are offered at the studio, as well as a Pilates class. One of their unique offerings is an aerial yoga class, in which you'll hang gracefully from a soft fabric trapeze to make inversions effortless. Want to become a yoga instructor and share your love of the practice? This studio offers teacher training, too!
Sangha Yoga
Choose from one of nine different yoga classes to find a practice that best suits you at Sangha Yoga. Begin with the monthly 2-hour Beginning Yoga workshop to get comfortable with foundation poses and breathing techniques, and you'll quickly advance through the different classes on offer. Check the calendar often for special events and unique classes. Yoga teacher training is also offered, as well as special personalized one-on-one yoga sessions.
So, whether you're a beginner or a full-time yogi, find the yoga class that's right for you and discover the power that lies beneath.