Looking to transform your body and your lifestyle quickly, and meet a whole new group of friends while you do it? Then, CrossFit is for you! This intense workout uses compound movements done at high intensity to allow you to do more work in less time—shredding body fat and building muscle in just a few short sessions. There's a reason that the workout has such a large and dedicated following. You, too, could find a community of like-minded individuals at one of the toughest CrossFit gyms near me in Mechanicsburg, PA.
CrossFit 717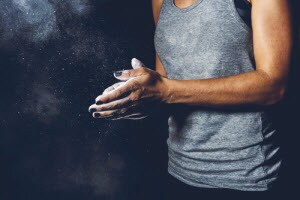 Begin your fitness journey with two personal training sessions in the beginner course, where you'll learn the lingo of CrossFit and prepare your body and mind to enter into the program. Each trainer at CrossFit 717 is certified to train you, and they're also lifelong athletes. As an athlete, no two games are ever the same, so no two workouts are the same at this box. They'll take you under their wing, and bring you into a positive community where you'll transform your life, your body, and meet some new friends along the way.
CrossFit Condor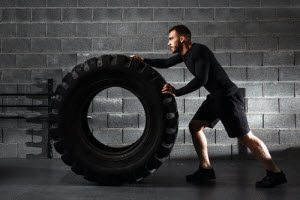 This massive 3,000-square-foot box is staffed by a group of coaches who each began their journey without the intention of becoming a coach at all. They've fallen in love with this intense, community-based, ever-varied workout—and they want you to do the same. Plus, on top of your CrossFit classes, all members of CrossFit Condor are welcome to participate in FF-X, a high intensity cardo session that will trim excess body fat quickly.
CrossFit Pneuma
Anyone is welcome at CrossFit Pneuma, which offers both group classes and individual coaching. Drop-ins are always welcome, so you can work out on your own time. You'll meet tons of new people who will push you to work harder and get stronger, and you'll do the same for them. The gym also offers a free 3-day trial, so you can see if CrossFit is for you with no risk to your wallet!