Everyone loves vacations. No matter where you're going, who you're going with, and what you're doing, vacations are the best way to get away. With the weather warming up, it's time to start thinking about your next vacation.
To make sure that everything goes perfectly, you'll want to consult with one of Mechanicsburg's top three travel advisors. Read ahead to learn more about Casablanca Travel, Sail Away Cruise & Travel, and The Trip Designer!
Casablanca Travel
One thing that keeps a lot of people from traveling is the price tag that comes with it. Casablanca Travel works hard to make traveling accessible to people on budgets of all kinds. Through long-standing partnerships with travel companies around the world, this travel agency is proud to offer great prices on the trips you want to take.
While they offer booking services for flights, hotels, and the like, this company is proud to offer tours and vacation packages. Take tours of exciting places like North Africa and Morocco led by professional English-speaking tour managers.
Sail Away Cruise & Travel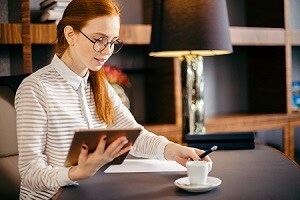 Sail Away Cruise & Travel owner Scott Shaffer broke into this industry through his simple love of vacations. He knows what it means to get away and finds enjoyment in all parts of the vacation-planning process. With this agency, you get the personal touch of working one-on-one with someone who shares your passion for travel rather than a computerized booking system.
Scott's specialty is cruises but he's proud to offer a variety of travel planning services. He'll help you nail down every detail of your trip, including flights, rental cars, hotels, and even activities for when you get there.
The Trip Designer
Though you have a world of travel resources right at your fingertips with access to the internet, you won't find a personal touch quite like what The Trip Designer offers in her travel planning services. As a world traveler herself, The Trip Designer goes the extra mile to learn about your budget and travel dreams rather than serving you with a cookie-cutter travel plan.
Work with The Trip Designer to plan your next cruise, resort, or personalized itinerary and you won't be disappointed in the memories you bring back with you!