Looking for a fun new activity to try with your friends? Gather a group and get ready to solve riddles, search for clues, and beat the clock as you attempt to escape from a locked room. Escape rooms are the latest craze in unique entertainment, and luckily for you, some of the best escape rooms are near Mechanicsburg, PA. Here's our favorites, listed in alphabetical order.
Adventure Escape Room in Hershey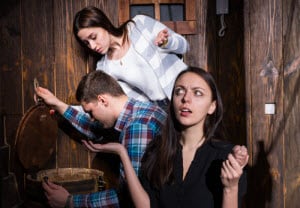 Your adventure at Adventure Escape Room in Hershey begins at the 150-year old Carmella's Candy Shoppe, where the secret recipe for their famous caramel candy is hidden somewhere within the shop. A greedy business man has had the shop owners removed, and is getting ready to demolish the shop in order to find the recipe. Can you find it first, before this local legend is turned to rubble? Prepare to encounter twists and turns along the way!
Do You Even Escape?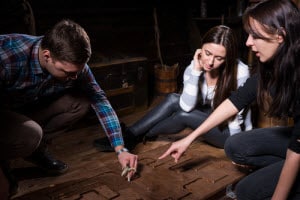 Do You Even Escape offers two different rooms to choose from, as well as unique race rooms. In the race rooms, you and another team will be put into identical rooms, so you can see who will solve the clues and escape first. Choose from "Checkmate" and "Sunken Dreams," or try both rooms for even more fun! These escape rooms are great fun for families, corporate events, or your group of friends.
Outside the Box Escape Room
At Outside the Box Escape Room, select one of three different games to play, each with its own challenges and surprises. In "Outbreak" you'll need to build a cure to a rapidly spreading deadly virus and transmit its data to the rest of the world. In "Wanted" you're an outlaw gambler in the Wild West, seeking your reward as quickly as you can before escaping capture. "Special Ops" gives you a place in a covert operation team behind enemy lines. You'll need to infiltrate the enemy's command center and stop their impending act of mass destruction.