Every now and then, you'll hear drivers here in the Mechanicsburg and Harrisburg areas grouse about their state car inspection. To some, it just seems like a yearly nuisance.
The truth about car inspection, however, is that they were designed for your safety. Without a yearly inspection at a service center like the Fred Beans Kia of Mechanicsburg shop, you might miss some extremely hazardous vehicle faults.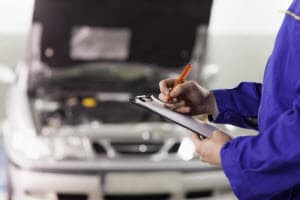 If you don't know much about car inspections, then you'll want to read this article. We'll run over the process for you.
What Will be Checked During my Car Inspection?
If the time has come for your car inspection, then you'll have to seek out a licensed service center. A sticker received from an unlicensed inspector isn't just faulty, it's a crime, too.
First, the inspector is likely to check your vehicle emissions. When we say the car must meet safe operating conditions, we mean safe for the environment, too. Afterwards, the inspector will look at all the following items:
Seat Belts
Brakes
Steering, Front End, Suspension, Chassis, Frame, and Wheel Fasteners
Tires
Lights
Mirrors, Windshield (including Wiper Blades), and Windows
Horn
Fuel Leaks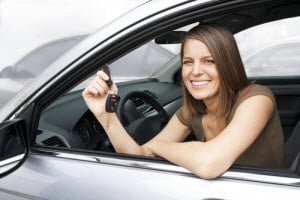 Please note that while the inspection normally only needs to be performed every 12 months, it will have to be performed again (before that 12-month date) if the car is registered under a new name.
There Doesn't Have to Be Surprises During Your Inspection
In between inspection times, there's plenty of little things that you can do for your car. Stay up to date on oil changes, tire rotations, alignments, and more. They may seem like a hassle at the time, but they're all working towards the same purpose.
Come the day of inspection, your car will be in the best shape possible. That means that there shouldn't be any expensive surprises (i.e. big repair jobs) for the technicians to deal with.
Scheduling a Car Inspection near Me
When the time comes to schedule your next car inspection, you'll want to stick with a team that you know will get the job done as promptly as possible. In which case, you need look no further than our service center.
Get in touch with our team online or over the phone to make your appointment. When the day comes, they'll have your car in and out as quickly as possible, to ensure your daily isn't disrupted.
Even if repairs are required to pass, they have plenty of excellent tools and genuine parts on hand. They'll have your car back in shape right away.
Don't Put off Your Car Inspection!
If you consider yourself something of a procrastinator, then you know exactly how stressful inspection time can get. But only if you wait until the last moment!
Mechanicsburg and Harrisburg drivers should do themselves a favor and contact the Fred Beans Kia of Mechanicsburg team right away. We'll have your car in for inspection before you know it!