Is Bowmansdale a small community? Of course! But, it's right next to a very large Kia dealership called Fred Beans Kia of Mechanicsburg! In many ways, we're the premier Kia dealer near Bowmansdale, PA.
If you'd like some more information about Bowmansdale, we suggest that you read Wikipedia. There, you'll find info regarding its status as a historic district, its rich American Indian tradition, and a variety of local attractions. If you'd like some more information about our dealership, just keep on reading this article. Here, you'll find info regarding our Kia inventory, our service center, and much more.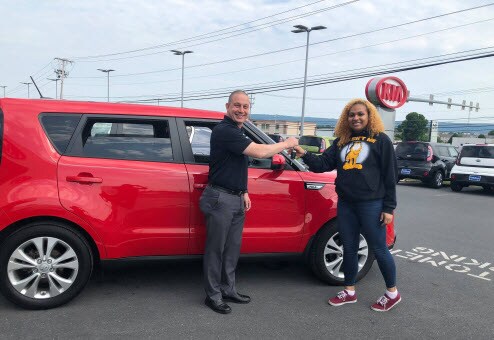 Kia Dealer near Bowmansdale PA: Inventory
We carry a massive inventory of new, used, and certified pre-owned models. Here's an incomplete list:
Kia Cadenza
Kia Forte
Kia Niro
Kia Optima
Kia Rio
Kia Sedona
Kia Sorento
Kia Soul
Kia Sportage
Every single vehicle that you see on this page (plus, all the ones that you don't) is available for a test drive right now. You can waltz into our showroom, consult with a representative, and hit the road.
Furthermore, you'll find that they're incredibly affordably priced. We strive to ensure we're always creating the best deals possible for our customers, because you're always our number one priority.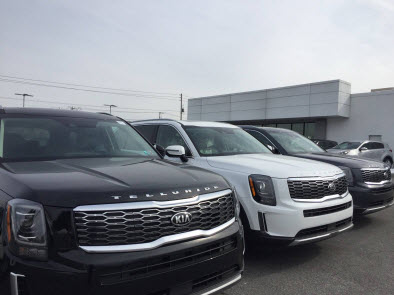 200,000-Mile Powertrain Warranty: All New Kias
Once you find that dream car, you'll want to drive it for a long time; we want you to drive it for a long time, too! That's why we've pledged to double your factory powertrain warranty on all new Kia cars!
Why have we made this commitment to cover, "parts and labor on all approved engine, transmission, and driveline failures, including applicable seals and gaskets," for up to 200,000 miles? We'll tell you.
Because your Kia is that important, because your driving experience is that important, and because you're that important. Best of all, there's no deductible whatsoever. We pay for 100% of parts/labor.
Kia Service Center near Bowmansdale PA
Not only will we pay for all the covered parts and labor, but we'll provide it, too. We've created one of the best Kia service centers in the Bowmansdale area, and we want you to take advantage of it soon.
Our expert automotive technicians can take care of any routine maintenance or emergency repairs, regardless of whether the issue is small or large. Most importantly, they'll do so with a professional attitude, always treating you with the respect that you truly deserve. It's a sweet breath of fresh air.
Learn More About Our Kia Dealer near Bowmansdale PA!
We covered a lot in this article; however, there's a lot to our dealership, and there's a lot more to go. If you'd like to learn more, just get in touch with us at Fred Beans Kia of Mechanicsburg today. There are three ways to do so: fill out a form on our website, call us on the phone, or stop by our showroom now.