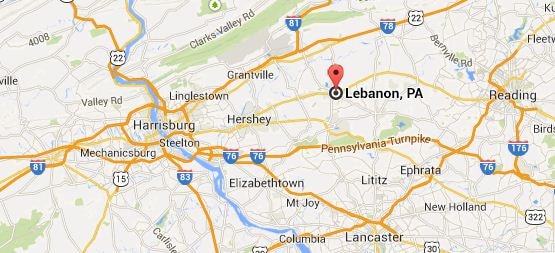 The days of the big-block Chevys are gone, gas is well past the 30 cents per gallon it was years ago and economy is the feature today. But who says economy has to be uncomfortable and ugly? Not Kia, that's for sure. Kia has a make and model for every taste and a
Lebanon Kia dealership
is the place to find yours.
Kia is the perfect car to have for that everyday trip to the office, that run to the supermarket or the dozens of other daily stops we all have. But the weekends are different. They're for fun and doing different, new things. Jump into the car and drive to Reading for a day of shopping at the Outlet Mall or maybe down to Lancaster for the Amish Farmer's Market.
With Kia's thrifty gas mileage, your wallet won't take a bruising. Their sporty Optima will get you 23 mpg city and 34 mpg highway. That's plenty to make sure you get to see all the sights that Pennsylvania has to offer. With Sorrento's whopping 72.5 cubic ft. of maximum cargo space, you can be sure you'll have room for all the things you pick up along the way.
Folks in Lebanon, PA, know that for Kia, the place to go is 
Fred Beans
 Kia in Mechanicsburg. 
Fred Beans
 built a name for themselves throughout Pennsylvania for years as a trustworthy and committed dealer. The 
Fred Beans
 Auto Group was born in 1954, just up the road from Philadelphia in Langhorne, PA. We both know that you don't stay in business, and at the top of the game, without a proven record of accomplishment.
The 
Fred Beans
 Auto Group has that proven record. More than 300 employees have established not only a work ethic that keeps them above the competition, but a commitment to be the best. By bringing you almost 60 years of service and a commitment to your satisfaction,
Fred Beans
 stands above the rest. Their
Kia vehicle showroom
offers you both new and used Kia models with all the great features Kia has come to stand for.
Kia has several models right now, a few of them being:
The beautiful Kia Optima, not your average mid-sized sedan. Optima is a fusion of bold and adventurous styling, a powerhouse of performance and a trove of advanced technology.
The Sorrento has the top selling model tag because of its roomy interior, its fuel economy and its tech-savvy extras. Built in Georgia, it's ready to bring you the world.
The 2014 Soul has been packed with surprises that are sure to make it more fun to drive than ever, and now it's loaded with Kia's advanced technology too.
The sleek and stylish Kia Cadenza is a fast, eye-catching model that fuses luxury, performance and technology into one package that is as much art as it is a car.
And coming in the spring, Kia's newest offering, the K900. The K900 brings Kia's commitment to excellence to the show with this meticulously crafted full sized sedan. Kia's K900 is set to change minds as it competes against Lexus LS 460, Mercedes-Benz S550, BMW 740i, and Audi A8.
Kia Lebanon PA
From Lebanon, take PA-72S to the Lebanon/Lancaster interchange and jump onto I-76W. Follow to exit 247 for I-283 towards Hershey. Then take exit 3A for I-83. Follow it straight for PA-581W then US-11S about a mile and a half for 
Fred Beans
 Kia.