Subcompact cars are the smallest and most affordable vehicles on the market, making them a fantastic choice for commuters. If you're looking to purchase one for your own commute, you may have heard of the 2017 Kia Rio and the Nissan Versa. But how can you know which is the better option?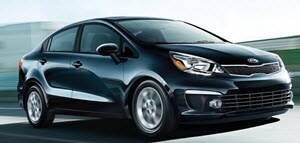 We've got you covered with this comparison, so you can get the scoop on both options before you decide which one to take for a test drive. Our team at Fred Beans Kia of Mechanicsburg is dedicated to helping you find the perfect car for your needs. If you have any questions about the vehicles, please contact us, and we'll set you up to speak with one of our experts.
And, don't forget to take summer for a spin! The Kia Summer's On Us Sales Event is on now. For a limited time, we're offering special deals on some of our most popular models. It's the perfect way to make the most out of your summer. 
2017 Kia Rio

2017 Nissan Versa

Maximum Cargo Space

49.8 cubic feet

38.3 cubic feet

Maximum Power

138 horsepower

109 horsepower

Standard Height-Adjustable Driver's Seat

Yes

No

Standard Tilt-and-Telescoping Steering Wheel

Yes

No

Front Legroom

43.8 inches

41.3 inches




Overview: Rio vs Versa
Each of these cars seats five and is available in front-wheel drive. Standard features on both models include folding rear seats, auxiliary audio inputs, USB ports, and audio and cruise controls conveniently placed on the steering wheel.
Both the 2017 Kia Rio and Nissan Versa have been praised for having such high-quality, comfortable interiors for their low price point.
Available Cargo Space
Both the Rio and the Versa are available in a sedan or a hatchback model, so you can decide how much cargo space you'll need in your vehicle. For more space, opt for the hatchback models, each of which featuring 60/40 folding back seats, so you can transport luggage for a long trip, sports equipment, or camping gear for your next outdoor adventure.
If you'll be opting for the hatchback model of your new subcompact car, you'll be surprised how much can fit in such a petite vehicle. The 2017 Kia Rio Hatchback offers a maximum of 49.8 cubic feet with the rear seats folded down. The Nissan Versa Note Hatchback falls behind in cargo space, offering a maximum cargo space of 38.3 cubic feet with the back seats folded down. In terms of hauling, that could mean the difference between one trip and two!
Powerful Driving: 2017 Kia Rio vs Nissan Versa
The 2017 Kia Rio offers a 138-horsepower engine, which is one of the most powerful engines in its class. In comparison, the Nissan's engine only offers 109 horsepower, something to keep in mind if you'll be accelerating to highway speeds regularly during your commutes around Mechanicsburg and Harrisburg.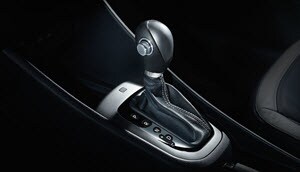 Comfort Customization
The 2017 Kia Rio offers comfortable seats and a standard height-adjustable driver's seat and tilt-and-telescoping steering wheel. These allow any driver to find a unique driving setup that'll be most comfortable for them. The 2017 Nissan Versa lacks both of these standard features, which can make it difficult for drivers to find a comfortable position.
For your front-seat passengers, you'll want your car to offer plenty of legroom. The Kia Rio offers 43.8 inches of front legroom, while the Nissan Versa only offers 41.3 inches. Regardless, these are both impressive specs for a subcompact vehicle.
Take It for a Spin: 2017 Kia Rio vs Nissan Versa
Now that you're more familiar with the Kia Rio vs Nissan Versa, it's time to decide which will best fit your lifestyle. Our team at Fred Beans Kia of Mechanicsburg thinks that drivers in Mechanicsburg and Harrisburg will appreciate the large cargo capacity, powerful engine, and comfort of the 2017 Kia Rio.
To experience a Kia Rio for yourself, contact us to schedule a test drive, and we'll get you behind the wheel as soon as possible!