Think all motor oil is created equal? Think again. Many drivers don't know that motor oil comes in a variety of different brands, grades, and viscosities. Choosing the right one for your vehicle can make a big impact on performance and efficiency, so it's a good idea to have a basic understanding of your options.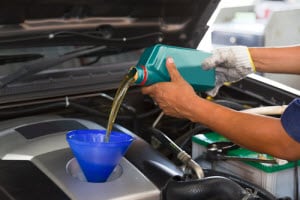 To help you learn all about the difference between synthetic vs conventional oil, our team at Fred Beans Kia of Mechanicsburg has put together this quick and informative guide. Soon, you'll know just what your car craves to stay in great condition for your drives around Mechanicsburg and Harrisburg.
Conventional Motor Oil
This traditional motor oil is made from petroleum. The substance is extracted from the ground, and then mixed with additives to create the proper thickness, fluidity, breakdown resistance, and heat tolerance - all key functions of good motor oil in your vehicle.
Conventional oil is typically less expensive than its synthetic counterpoint. Most older vehicles are best suited to conventional oil, and it's not recommended to use synthetic instead. Many new vehicles, however, choose synthetic as the preferred oil.
Synthetic Motor Oil
Synthetic motor oils are created and tested in a lab, so that they are perfectly formulated to achieve the highest levels of lubrication. Synthetic oils are made to withstand even the highest heats, which is one of the reasons they are recommended for use on high-performance engines, which reach incredible heat.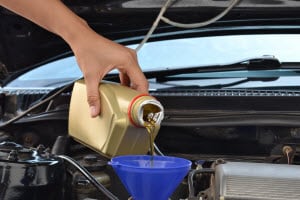 Top-quality cleaning components and engine protection ingredients are mixed to create this product, so that your engine can operate at its very best. Although it's often more pricey than conventional oil, many drivers and mechanics feel that it's truly a much better option for most vehicles.
If you regularly drive in stop and go traffic, live in a climate with both hot and cold temperatures, or drive a car with a high-heat, high-performance engine, synthetic oil is a great choice for you.
Conventional vs Synthetic: Which is the Best Option for Me?
It's easy to conclude that the many benefits of synthetic oil make it the better choice, but your decision should actually come down to the type of car you drive above all else. Consider the age, make, and model of your vehicle before choosing a motor oil.
The most foolproof way to choose an oil is to check your owner's manual to see what the manufacturer recommends you use in your particular vehicle. Never ignore this recommendation, or you could risk serious damage to your vehicle. If you're still unsure, it's always a good idea to get the opinion of a mechanic you trust.
Schedule an Oil Change
If you have any questions or concern about your car's oil, or if you'd like to bring it to an expert for an oil change, contact Fred Beans Kia of Mechanicsburg today. Our Service Center staff is highly trained in servicing all manner of vehicles, and would be happy to give you the information and service you need. Give us a call today to schedule an appointment, and we'll get you back on the streets of Mechanicsburg and Harrisburg.