You probably have a lot on your mind during the process of buying your next car. Once you've set your ideal budget and selected the right vehicle for you and your family, your next step is financing. At Fred Beans Kia of Mechanicsburg, we have automotive financing services in Mechanicsburg, so you can easily afford the vehicle of your choice. We'll work hard for you, so you can find the right car and the best financing options that are available.
Financing with Fred Beans Kia of Mechanicsburg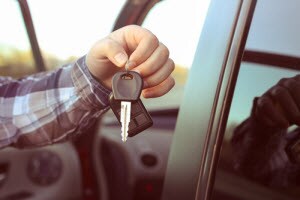 When it comes to financing a car, it can seem like a pretty meticulous process, but when you're with the experts here, you're in the best hands around. Whether you're considering purchasing a new or used car, or leasing your favorite model, we have several resources in the area that can help you get exactly what you're looking for. You can even come in with a budget in mind, and our finance experts will work hard with you to get you the deal and rate you're looking for.
If you're reviewing your options of the vehicles on our lot, and you're having trouble picking the right one, we have experts on staff who can provide you with the right information, advice, and details. With their help, you can make an informed decision with full clarity. Just specify the type of vehicle, whether it's a sedan or an SUV, and what type of features you're looking for, and our team will come up with an easily manageable list of options for you to review.
How Our Kia Dealership Does Financing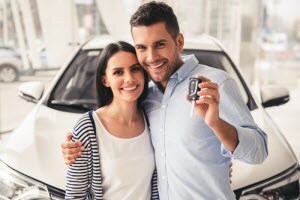 When it comes to financing a car, you're essentially paying off the vehicle's overall value in monthly installments, so you can make your ownership of the vehicle a little easier and more financially feasible. When you lease a car, you can keep your monthly payments low, and the vehicle won't require a substantial down payment. You're pretty much just paying for the car's value depreciation while it's under your ownership. All you have to do to keep up your end of the bargain is properly maintain the vehicle and follow the mileage agreement.
However, if you want a vehicle, and you don't want to have to return it to the dealership in a few years, then financing may be your best bet. When you finance, you're not limited by any of the lease terms or agreements. Whichever option you choose, though, our finance team will help you make the right choice.
Finance in Mechanicsburg
If you've decided to embark on the journey towards the right vehicle for you and your family, then you'll want to seek out helpful financing in Mechanicsburg. Get in touch with us today to hear about how we can help lay out the best options to get you behind the wheel of your next car.
Our Team Always Keeps Your Information Protected
At Fred Beans Kia of Mechanicsburg, your personal information is protected and does not get shared with any third parties. Please review our privacy policy.