Are you ready to cruise the streets of Mechanicsburg and Harrisburg in style? If so, you could use a new sedan. They have all the style you need with added performance and a surprising amount of interior space to boot. Sedans are the most popular class of car in the country, however, so finding the right one for your needs can be challenging.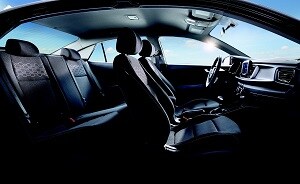 We want to make that challenge a bit easier for you, so we've taken two of the best sedans on the market and put them through a comprehensive comparison. The 2018 Kia Rio and the 2018 Ford Fiesta are both shining examples of their class, but only one can be right for you. Learn about the difference between them in our detailed Kia Rio vs Ford Fiesta comparison.
Kia vs Ford: Performance
If you're going to be driving in style, you need to be able to get where you need to go. Both of these vehicles have the power to get you moving, but the 2018 Rio has a bit more where it counts. Their base models feature a modest horsepower, but with virtually the same type of engine, the Rio manages to output 130 horsepower while the 2018 Fiesta can only manage 120 horsepower.
Despite the extra horsepower, the Rio features a better fuel economy in all categories. When you're driving the Rio, you can enjoy an EPA-estimated 37 mpg highway compared to the Fiesta's max EPA-estimated 35 mpg highway. The Rio also bests the Fiesta by 2 mpg in city mileage.
Interior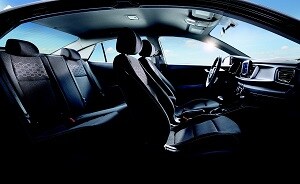 Inside these sedans, you'll find plenty of room to relax while you drive. However, if you plan to have rear passengers with you, they might prefer riding in the Rio. The Fiesta has a respectable amount of space for rear passengers with 37.1 inches of headroom and 31.2 inches of legroom, but the Rio doesn't cram them quite as tight. It features 37.4 inches of headroom and 33.5 inches of legroom, the latter being an especially noticeable difference.
If you're more interested in hauling cargo, both of these sedans feature useful cargo space, but again, the Rio offers a bit more. You can enjoy 13.7 cubic feet of cargo space while the Fiesta's trunk only offers 12.8 cubic feet. Surprisingly enough, the Rio features all this extra interior space despite having a smaller turning diameter of 33.5 feet compared to the Fiesta's 34.4 feet.
Safety
Whether you use your sedan as a personal cruiser or a family car, safety is essential. Fortunately, these sedans include plenty of driver assistance features, but only the Rio features them standard on all models. The Rio is one of the few cars in its class to include autonomous emergency braking standard.
Our Verdict: Kia Rio vs Ford Fiesta
At the end of our Kia Rio vs Ford Fiesta comparison, the 2018 Kia Rio is the superior model. With its increased performance, safety and interior space, the Rio is a truly impressive vehicle for all kinds of drivers in the Mechanicsburg and Harrisburg areas. If you want to get a feel for the Kia Rio yourself, head down to Fred Beans Kia of Mechanicsburg. Our friendly team is more than happy to show you the ins and outs of this amazing sedan so you can discover whether or not it's right for you. Contact us to schedule your test drive today!