They're the things that keep you rolling around Mechanicsburg and Harrisburg, but when it comes to your car's health, it's easy to overlook the importance of your tires. Healthy tires provide road grip and traction, especially when bad weather makes the roads slippery. Like the other moving parts on your vehicle, your tires need some care and attention every once in a while to keep you safe on your commutes. If your vehicle needs service, 
schedule an appointment
 with
Fred Beans Kia of Mechanicsburg
today.
Get in Line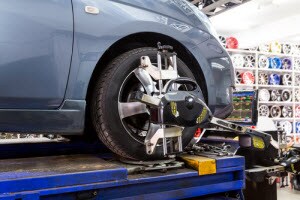 After driving over potholes, rocks, and even just normal driving conditions, your car's suspension can get out of line and become uneven. When this happens, your wheels won't be aligned in a parallel position as they should be, which can cause them to wear down prematurely and unevenly. This can lead to other problems that could be more expensive to fix. You may even find that it's more difficult to make turns accurately, and that your car is pulling to one side rather than driving in a straight line.
Luckily, there's a quick fix for the problem, and we can have it done for you at our service center at Fred Beans Kia! Our highly trained technicians can provide you with a wheel alignment to get your tires placed properly, so your drives will be smooth and your tires will have a long lifespan.
Tire Rotation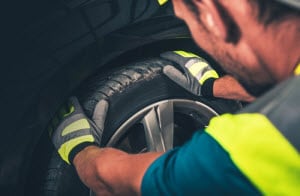 Even when they're properly aligned, tires can wear unevenly just from normal use. Since each wheel has a different job, certain wheels will experience more wear and tear than others. To combat this and get the most life out of all four tires, you'll need to get a tire rotation to swap the tires around to different positions on the vehicle. For the best results, bring your car in for a tire rotation about every 6,000 to 8,000 miles.
Schedule Your Tire Repair Today!
If you've had your tires for a few years, or if you're experiencing issues with your driving, then you may need tire maintenance or repairs. Contact Fred Beans Kia of Mechanicsburg today to schedule an appointment at our service center. Our talented team will have you back on the streets of Mechanicsburg and Harrisburg in no time!
Additional Resources: