For many years, buying has served as the top option for financing a new car. However, leasing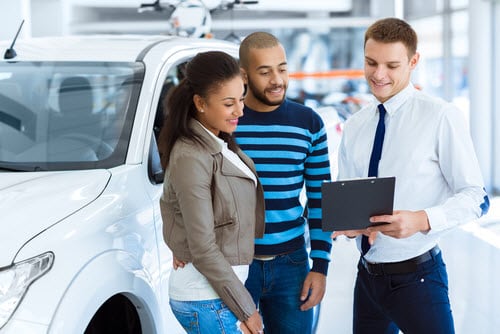 has recently emerged as another popular choice for Mechanicsburg and Harrisburg drivers.
Do you understand the ins and outs of each option? If not, you may want to check out this article by the Fred Beans Kia of Mechanicsburg team. We'll break it all down for you, so you can make the most out of your next car.
Leasing & Buying: The Basics
One of the reasons why many drivers spring for the leasing option is that the payments are smaller. If you're not interested in paying the full retail price, this is the option for you.
The reason why a lease isn't as costly is because you aren't paying for the full price tag. You don't own the car outright. It's more like you're renting it long-term, so all you're paying for is the depreciation that occurs during that period.
Leasing & Buying: Pros & Cons
No matter which option you choose, you're going to have some great benefits, and a couple pesky drawbacks to contend with. To ensure there are no surprises, we'll go over them now.
Leasing Pros & Cons
Pro: Pay less. We don't just mean in your monthly payments. Leases usually come without any down payment or sales tax, too.
Con: You're not a car owner. Not technically, at least. Still, that means you can't add any additional upgrades or accessories to the car.
Pro: You'll have coverage. Typically, factory warranties coincide with lease terms, which means having plenty of extra peace of mind.
Con: There are limits. For one thing, you need to keep the car in great condition. Any undue wear and tear may be subject to a penalty. Likewise, if you go over your mileage cap, you'll have to pay.
Pro: You'll always have the latest and greatest. By choosing a lease, you can trade in your vehicle for something new-right around the time that the tech and features start to become a little outdated.
Con: Payments are ongoing. To piggyback off that pro, the drawback is that you'll always have a car payment.
Buying Pros & Cons
Pro: You're a car owner. Do you want to add in a neat upgrade? Maybe a cool accessory or new piece of technology? Go for it! The car is yours.
Con: Long-term repairs may be costly. You'll have that warranty for the first few years, but once it runs out, the responsibility or repair and maintenance is all on you.
Pro: You can sell if you want to. When leasing, you can trade in the car. If you own, however, you can sell for your own gain. It's entirely up to you!
Con: You'll pay more up front. Monthly payments are going to be higher, sure. Still, you'll also have to worry about sales tax and a down payment.
Pro: At some point, you'll be payment-free. Trust us, it's super liberating to be able to drive your car around without a monthly payment attached to it.
Con: Your car will be dated, eventually. The technology is going to get old, as will the powertrain. For some, this can cause serious new-car-envy.
Sit Down with Our Team to Discuss Financing
Leasing and buying can both be great options for Mechanicsburg and Harrisburg drivers. Which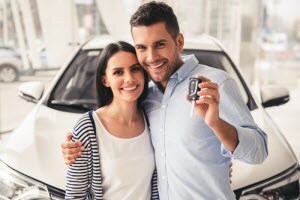 you choose simply depends on your lifestyle and your driving needs.
If you'd like more advice, don't hesitate to contact the finance team at Fred Beans Kia of Mechanicsburg. We'll answer any questions you might have. Contact us today for more information.