When you're cruising the streets of Mechanicsburg and Harrisburg, the last thing you need is a problem that leaves you stranded with your vehicle. The best way to keep your vehicle healthy and prevent major repairs in the future is with routine maintenance from a local dealership, but with so many different vehicles on the market, it can be difficult to know the exact maintenance schedule for yours.
To help out local drivers, Fred Beans Kia of Mechanicsburg put together a page of maintenance schedules for many popular Kia vehicles, so you'll always know the best time for your vehicle's service and maintenance. Find out why routine maintenance is so important and how our service team can help you keep your vehicle healthy.
Routine Kia Maintenance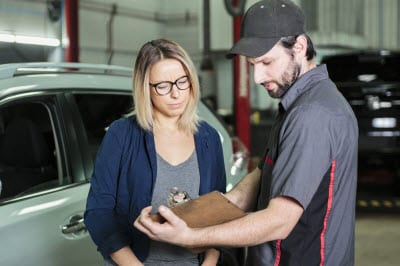 As your vehicle ages, it's subjected to daily stress and wear and tear, even when you're just driving it around normally. This can cause severe damage over time, which means you'll be paying for extensive repairs or replacements in the future.
If you want your vehicle to last, it's important to keep up with your particular vehicle's routine maintenance schedule and ensure it has all the care it needs. This is best performed by a skilled team of service technicians, such as those at Fred Beans Kia of Mechanicsburg, who understand the unique needs of vehicles at each stage of their life.
Our service technicians can perform all your routine services, such as tire rotations, oil changes and regular inspections, to ensure that your vehicle can stay in peak form. These services are important for your vehicle's health, but they also help you identify any minor problems before they become costly repairs.
Our Maintenance Schedules
Now you know that routine maintenance is important, but how do you know when your particular vehicle needs which services? Fortunately, we can help with that too. We've compiled a list of maintenance schedules for a variety of popular Kia models, so all you need to do is scroll down to find yours.
Once you find your vehicle's schedule, you'll have a comprehensive list of all the service intervals, mileage and maintenance tasks your vehicle needs, so you can prepare your maintenance appointments in the future.
Schedule Your Service Appointment Today
If you need to schedule a service appointment in Mechanicsburg or Harrisburg, there's no better place to do so than at Fred Beans Kia of Mechanicsburg. We have a skilled team of service technicians who know all the ins and outs of these exceptional vehicles, so they're the best possible team to care for your Kia.
Whether you need a routine service or a major repair, come to our dealership to speak with one of our service technicians and schedule your service appointment today!