Welcome to our comprehensive library of Kia vehicle reviews. Our team at Fred Beans Kia of Mechanicsburg created all these articles for our customers in Mechanicsburg and Harrisburg.
If you have any questions about anything you read, don't hesitate to contact us.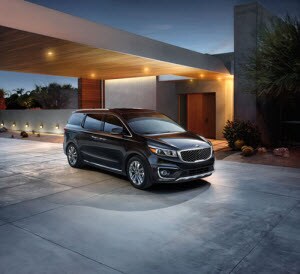 2019 Reviews:
2018 Reviews:
Why Are Our Kia Vehicle Reviews So Incredibly Important?

You're probably wondering, Can these Kia reviews even help me? Well, yes! They really can! Here's how.

By reading well-written automotive reviews, you'll narrow your focus to just the models and features that are most relevant to your needs. That way, searching for a car doesn't seem too overwhelming.

These guides will also help you get the most out of your test drive; after all, the test drive is the most important event of the entire automotive research process. By doing all the necessary legwork beforehand, you won't have to waste your time trying out vehicles that don't really matter.

Finally, you might read one of these reviews and discover a Kia that you hadn't even considered before.

Who knows? Here at Fred Beans Kia of Mechanicsburg, anything can happen. Well, anything that's good.

What Will You Find in Our Kia Reviews?

Our vehicle reviews are extremely easy to read. They'll focus on a few important categories, like style, performance, handling, design, safety, entertainment, or something of that sort; they'll let you know how the car does in each department, and they'll give you a general sense of what the vehicle's like.

If you live in Mechanicsburg, Harrisburg, or any of the surrounding Pennsylvania communities, we hope that you browse this page today. Find an article that interests you, click on the link, and start reading!