Searching for the perfect new vehicle can be time-consuming, stressful, and intimidating. You don't want to make the wrong choice when making such an expensive purchase! Our selection of Kia car comparisons is available here, so your search doesn't have to be so difficult.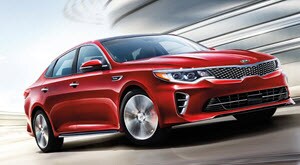 Simplify Your Search
These comparisons can help you determine which features are most important to you, and which of those features is offered by the cars on your list. Compare the models in our showroom, like the Forte, Optima, and Rio, to their main rivals and discover which is best suited to your lifestyle needs on your commutes throughout Mechanicsburg and Harrisburg.
2018 Comparisons:
What You'll Find in Our Kia Comparisons
Some specs covered by our vehicle comparisons include:
Standard vs. available features.
Engine power specs, so you can learn which ride offers more speed.
Fuel economy, so you'll know which car can save you some cash at the pump.
A look at the cargo and passenger volume available in each vehicle.
These easy-to-digest articles will help you cut down on research time and drive your new car home faster!
All you have to do is simply find the model on this page in which you're interested, and follow the link to discover how it stacks up to its major competition on the market. Once you've read the comparison, you'll have a better idea of which of the cars you'd like to take for a test drive and explore further.
Find Your Perfect Kia
Now that you've seen all that a new Kia can do for you, you may want to learn even more about your vehicle choice. Our team at Fred Beans Kia of Mechanicsburg is here to make the car buying process just as seamless as your search process has been with the help of our car comparisons!
If you have any questions about our comparisons, or about your Kia of choice, give us a call or stop by our showroom to speak with an expert. If you're ready to give your car a spin, contact us to set up a test drive, and you'll be hopping into your new car in a jiffy.